Food Systems
Strategies for Food Systems
Support the production, distribution, and availability of food to increase access and consumption of healthy foods.
| Activity | Description |
| --- | --- |
| Food Systems Policy | Develop and support food systems policies at state, regional, county, or municipal levels |
| Food Access | Enhance policies, systems, and environments that support no-cost food programs (where food is free) |
| Food Retail | Enhance policies, systems, and environments that support food retail (where food is purchased) |
| Farmers/Growers | Train and connect local farmers and food producers to support locally-based food access and food retail |
| Gardens | Support community and home gardens |
| Community Engagement | Engage residents in SNAP-Ed eligible communities in the process and planning using consulting, involving and collaborating techniques. |
Tools for Food Systems
Displaying the most recent 1 of 28 total tools.
Summer Food Champion Training 2022
Posted on May 11, 2022
This Summer Food Champion Training is intended for front-line workers who want to learn about Summer Food so they can talk to families and advertise this opportunity for free meals for kids. Front-line workers encounter families in settings where they are receiving services such as DES offices, health clinics, WIC clinics, food banks, and other locations. Review the presentation (available in English and Spanish) to learn about promoting Summer Food. At the end of the presentation, you have the opportunity to complete a short survey and receive a "Summer Meals Champion" certificate.
Training Materials
---
Summer Foods Program Toolkit 2022
Posted on April 15, 2022
The Summer Foods Service Program Toolkit was developed to promote the Summer Food Service Program across Arizona. The Summer Foods Service Program (SFSP) is a U.S. Department of Agriculture (USDA) Child Nutrition Program established to ensure that low-income children, ages 18 and younger, continue to receive nutritious meals when school is not in session. Free meals, that meet Federal nutrition guidelines, are provided to all children at approved SFSP sites in areas with significant concentrations of low-income children by schools, private non-profits and local or county governments. The SFSP is administered at the State level by the Arizona Department of Education (ADE). Food sites are located throughout Arizona. Sites provide FREE meals to children, ages 18 and younger, during approved meal service times and dates. Some sites may also offer adult meals at a discounted price.
View Toolkit
---
Person-Centered Tips for Food Systems
Posted on April 23, 2021
This resource and tip sheet is designed to support person-centered approaches for Food Systems strategies and activities.
View Tool
---
Maricopa County Food Systems Local Best Practices: Policies and Regulations
Posted on December 8, 2020
This guide is organized by the core elements that influence food system policy including general planning, zoning, local food production, water use, food waste, and economic development. The guide highlights best practices, stories from the field, and opportunities for each of these elements. This guide is designed for use by city council; appointed public officials; city and town planning, zoning, economic development, and public works departments; advocates; practitioners; and, anyone interested in improving the food system or playing a role in decision-making around the local food system.
View Website
---
Fresh Pick Four Seasons
Posted on January 23, 2018
The primary purpose of the toolkit is to provide marketing collateral Fresh Pick, farmers markets - local flavor, family fun. In this toolkit you will find materials for all four Arizona seasons.
View Tool
---
Eat in Season Flyers
Posted on November 14, 2017
Use these guides to find which fruits and vegetables are in season in Arizona. Winter, Spring, Summer and Fall are all included in this zipped file.
View Tool
---
Healthy Starts Here – Healthy Retail Toolkit
Posted on November 8, 2017
The primary purpose of the toolkit is to provide marketing collateral for healthy food products being sold in retail stores of all sizes. The toolkit uses USDA's recommendations on how to translate the Dietary Guidelines for Americans into key consumer messages. Some tips to highlight Be Inclusive (all forms of food), Encourage personalization, Empower change (positive, action-oriented steps). The subheading of the toolkit, Small Steps to Healthy Habits, drives this idea home.
View Tool
---
Accepting SNAP Benefits at Your Farmers' Market or Market Booth – A How-To Toolkit
Posted on March 4, 2016
This toolkit has been developed in order to assist market vendors, managers, volunteers and customers in offering a successful "SNAP at the Market" program! We want to provide clear information about what accepting Supplemental Nutrition Assistance Program (SNAP)/Electronic Benefit Transfer (EBT) entails, how it can benefit the market, vendors and customers, and what everyone involved will be asked to do. Inside you will learn how to accept SNAP/EBT (formerly known as food stamps), where to get point of sale equipment, which foods are SNAP eligible, and more. This will help ensure that everyone at the market has up-to-date information to make the program work well. This guide is intended to be an ongoing resource for you. There is space along the inside margin of each page for you to take notes or make comments as you go along.
View Tool
---
USDA Farm to School Toolkit: Growing Your Farm to School Program
Posted on February 25, 2016
The Farm to School Planning Toolkit guides you through questions to consider and helpful resource to reference when starting or growing a farm to school program. It is designed for use by schools, school districts, and community partners. The toolkit is filled with tips and examples, insights from others, and lists of resources for further research.
Visit Website
---
Let's Move! Garden Checklist – Community Garden
Posted on February 25, 2016
Urban communities often find patches of land to host community gardens, and invite participants to help plant, harvest and enjoy the produce -- and in turn incorporate the necessary fruits, vegetables, vitamins and nutrients they need to stay healthy into their diets. Before you start a garden of your own, read and download this step-by-step guide, which offers important information about how to safely grow your own fruits and vegetables with others in your community.
View Tool
---
ADHS School Garden Program
Posted on February 25, 2016
The goal of the ADHS School Garden Program is to enable fresh produce to be safely served in school cafeterias from their on-site school garden. The program resources will help school gardens meet the requirements to be an approved source, as required in the Arizona Food Code.
Visit Website
---
Let's Move! Garden Checklist – School Garden
Posted on February 25, 2016
School gardens offer opportunities for fun and physical activity while serving as an important educational tool to help students understand how healthy food is produced. Before you start a garden of your own, read and download this step-by-step guide, which offers important information about how to safely grow your own fruits and vegetables with your students.
View Tool
---
Calculating Selling Area for Healthy Retail: A Fact Sheet about Improving Access to Healthy Food
Posted on February 25, 2016
This tool is designed to explain how to measure the total selling area of a store, both floor area and shelf space, as well as calculate the total percentage of selling area devoted to a particular type of product like produce or staple foods.
View Tool
---
Creating a Permit Program for Produce Cart Vendors: A Fact Sheet about Encouraging Healthy Cart Vending
Posted on February 25, 2016
This fact sheet provides an overview of a model produce cart ordinance and describes the many benefits of produce cart vending. The model ordinance creates a streamlined permit program to make it easier for produce cart vendors to bring fresh, uncut fruits and vegetables from a mobile cart directly to a neighborhood.
View Tool
---
SNAP Training Guide for Retailers
Posted on February 25, 2016
This guide will help you learn the Program rules and answer common questions about SNAP. At the end of this publication there is information about the Program and how to apply for SNAP benefits. This guide covers sections which include information on basic guidelines, what SNAP benefits can buy, Electronic Benefits Transfer (EBT) cards, and penalties for breaking rules.
View Tool
---
Dig, Eat, & Be Healthy: A Guide to Growing Food on Public Property
Posted on February 25, 2016
Growing food on public property – from vacant fields, to schoolyards, parks, utility rights-of-way, and even the rooftops of public buildings – can yield a diverse crop of community benefits. Fresh, healthy food is just the beginning: growing food on public property can also promote civic participation, public safety, food literacy, job skills, and urban greening – in short, healthier, more vibrant places. This guide provides users with the tools they need to access public land for growing food, including: 1) opportunities to work with public agencies to identify and inventory suitable growing sites, and develop a process for partners to access these sites; 2) common types of agreements that govern the relationship between food-growing groups and public entities, such as leases, licenses, and interagency agreements; 3) common provisions in agreements, such as liability, utilities, maintenance, growing practices, contamination, access and security, and improvements; 4) special issues related to growing food on school district property; and 5) sample agreements from real-world urban agriculture projects on public land.
View Tool
---
Arizona Gardens for Learning: Creating and Sustaining Your School Garden
Posted on February 25, 2016
The guide is a comprehensive guidebook that provides a strong foundation to support the growing school garden movement. It was developed by a team of experienced garden educators, nutritionists, state officials, and other garden experts. This guidebook is a must-have resource for anyone looking to enhance learning through the use of gardens in schools and other community settings.
View Tool
---
Equitable Development Toolkit: Equitable Food Hubs
Posted on February 25, 2016
This toolkit describes food hubs as an emerging retail strategy that has the potential to create a more equitable food system.
View Tool
---
Cooking Matters: Tour Leaders
Posted on February 25, 2016
Tour leaders complete a self-guided and individualized training on our online Learning Space, where they can connect with other leaders across the country and find resources to make their tours a success. After completing the training and setting up their tour, leaders receive a ringed flip book with talking points that are divided by the section of the store allowing them to rearrange the sections to match the layout of the store hosting the tour. It also includes information on MyPlate as a tool to plan and guide your shopping decisions through the store, and each section comes with objectives, suggested timing, key talking points and skills to cover and practice with tour participants.
View Website
---
From the Ground Up: Land Use Policies to Protect and Promote Farmers' Markets
Posted on February 25, 2016
This guide provides an overview of farmers' market policy issues and community tested best practices. It also features a set of complementary model land use policies for comprehensive plans and zoning ordinances. This guide was written for local government staff (planners, public health departments, etc.), elected officials, farmers' market managers, food policy councils, and other stakeholders, to provide practical guidance and tools that communities can customize to create more farmers' market opportunities and to ensure their long-term viability.
View Tool
Key Contacts for Food Systems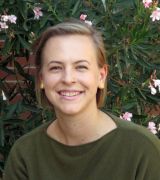 Jessica Davenport
Food Systems Specialist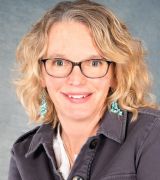 Elisabeth Tyndall
Early Childhood Nutrition Education Specialist
443-477-2942