Welcome AZ Health
Zone Collaborators
Here you will find all the tools and resources needed to help teach and influence a healthy lifestyle.
Simply choose one of the sections below to get started. If you have questions or need help, don't hesitate to Contact Us.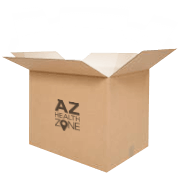 Request and reserve marketing materials and items to help your nutrition education efforts.
Order Materials Now