Back to Eat Healthy
What's a Chayote?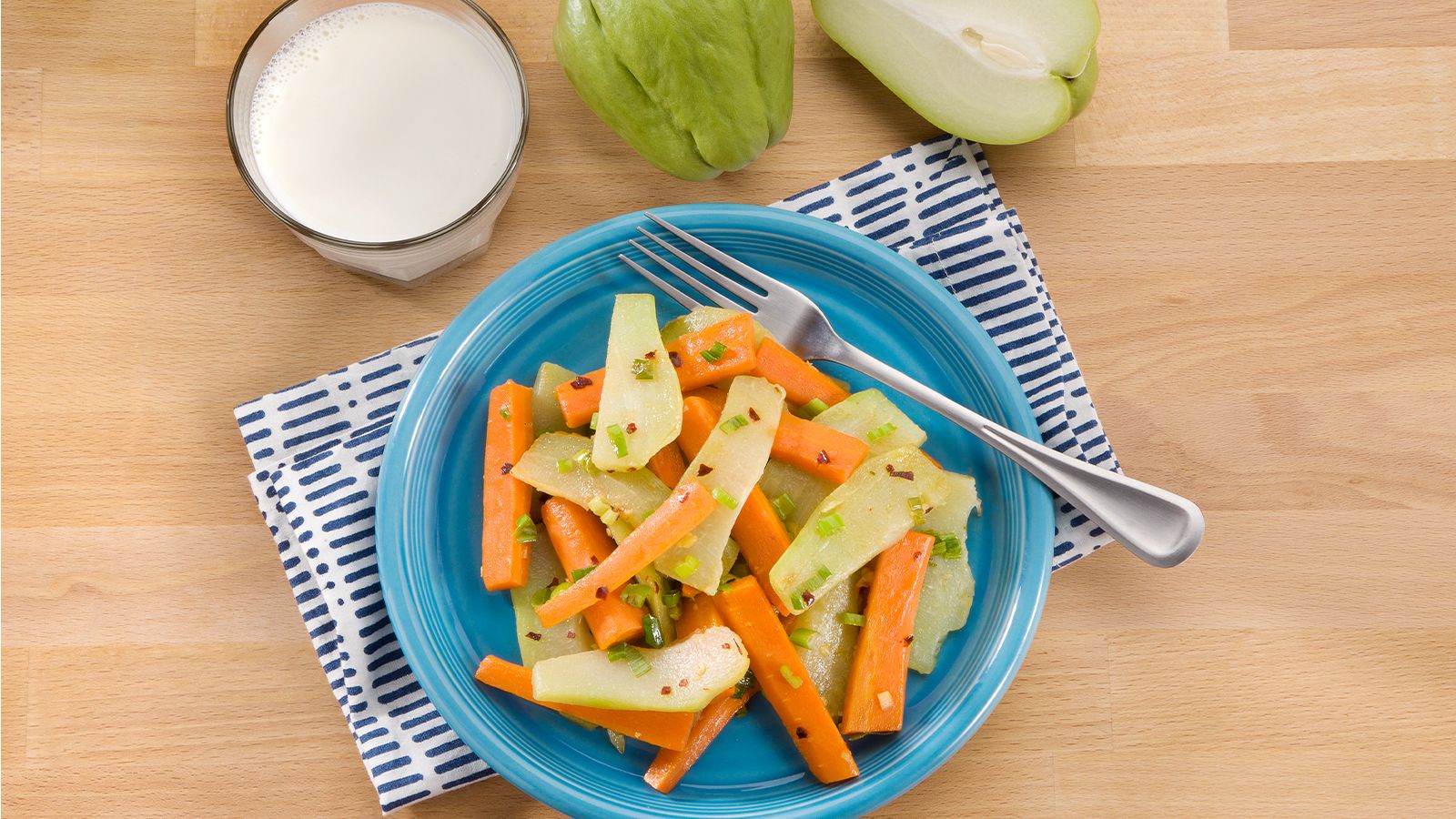 While you may not recognize a chayote squash at first, chances are they can be found at your nearest farmer's market or grocery store. The bright green vegetable looks like a pear but has ridges along its skin (kind of like a pumpkin).
This squash has a mild flavor which makes it great for savory or sweet dishes. Its flavor and texture are often compared with apples, cucumbers, and jicama. It's pretty easy to prepare, doesn't take long to cook, or can be enjoyed raw.
AZ Health Zone is excited to share two recipes with chayote–Carrots and Chayote with Lemon and Chayote wand Greens. Both recipes are simple to make and taste really good. The garlic and olive oil make it easy to savor each bite and the lemon juice adds a nice pop of freshness too. Not sure about cooking with a vegetable you've never tried? Watch our recipe video for Carrots and Chayote with Lemon to see how easy (and tasty!) this recipe is.
Did you try one of our chayote recipes? Let us know what you think and give it a star rating!
---