Back to Be Active
"NEW" Four Ways to Have Fun Outdoors While Physical Distancing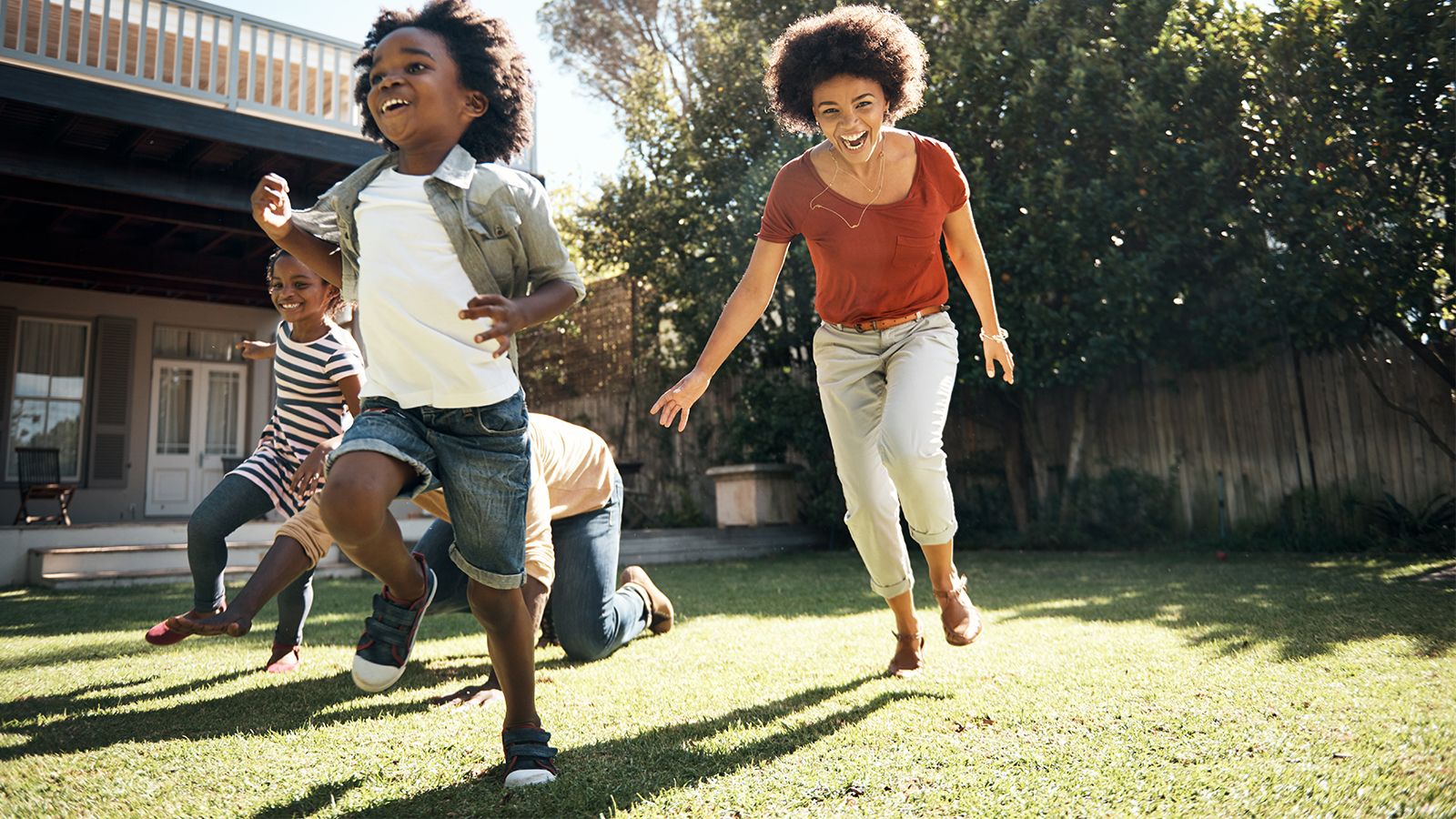 "NEW" Four Ways to Have Fun Outdoors While Physical Distancing
Moving your body has many benefits, including giving you more energy and helping you feel happier. Staying active while practicing physical distancing is a great way to stay moving while staying safe. Spending time outdoors during Arizona's comfortable spring weather is a great way to have fun with your family. To ensure you are safe outdoors, it is important to stay six feet from people you do not live with and be sure to wash your hands after returning home.
Here are four easy ways to play outside:
Use Sidewalk Chalk
Chalk can be used to draw hopscotch or four square. You can even create an obstacle course by drawing lava, water, mountains, or anything your imagination can dream up.
Try Simon Says While Including Movements
One person gets to be Simon and tells the rest of the group what thing they should do. Any command that starts with "Simon says…" should be performed. If someone acts out a command that doesn't start with "Simon says…" they are out. Try things like jumping jacks, running in place, or dancing.
Play Tag
One person is "it" and closes their eyes and counts to 5 while the rest run. The "it" person then chases the rest of the group, and if they tag someone, that new person is "it." Just be sure to avoid anywhere moving cars might be present.
Enjoy a Game of Catch
Catch can be played with a football, tennis ball, dodgeball, or really any kind of ball you have at home. A game of catch also gives you time to enjoy a nice conversation together.
---